POKER AS A GAMBLING GAME IN THE USA
| | |
| --- | --- |
| | SUPER POKER RULES  |
Most people in our country have the same opinion when asked about Poker. They describe their vision of a typical Poker room as full of smoke, dark room with plenty of suspicious characters sitting and drinking beer or hard liquor and swear a lot. On the table there is plenty of money and many decks of cards. Does it look promising? Now try to image a situation where a husband or son or boyfriend says, "I'm going for a game of Poker"...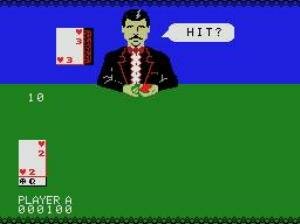 All over the world Poker is considered to be a gambling game. There are plenty of Poker rooms where ordinary people can just pop into and have a bit of fun playing different Poker variants. It is a normal form of entertainment like going to the cinema or bowling. Of course, this type of entertainment may prove to be rather expensive but you have to pay for every type of entertainment.
I would like to consider one thing. Is Poker only a gambling game or maybe also a sports discipline? Perhaps it requires some skills that other gambling games usually don't. Was it justified to put it next to Blackjack or roulette? I'm going to focus here only on one type of Poker, Hold'em. When you see the word "Poker" here, you should read it "Texas Hold'em". In other cases, I will clearly point it out.
The first thing worth mentioning is the fact that Poker is played between other players and not against a casino. If it is a regular gambling game, why no casino will put their own man to play the game for them? (There is a variant of Hold'em that is played against a casino, but it has nothing to do with Hold'em as you know it). The answer is, the casino would lose a lot of money, drawing the best players in the world there. They don't have the same problem with Blackjack and roulette. Those are sort of automatic games at which casino has always an edge and in the long run it will always win. There is no such a thing as a perfect Blackjack player. Too many things depend here on the rules established, of course, by casinos. Who do you think benefits from these rules?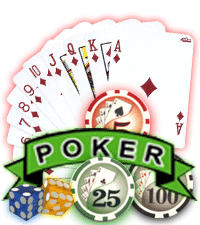 Poker rules are also strict. Let's think what Poker play is all about? Players bet that they have the best hand in a particular game. You have to convince your opponents that you hold the best hand and make them fold. Or something quite opposite. To make your opponents believe that they have better cards than yours when we know that's not the case. In both cases you win and they lose. So the whole idea of Poker is to encourage or to discourage your opponents. Do other gambling games have the same concept? How can you encourage a little ball to land on my number? How to convince a dealer to give me two in Blackjack? Poker is said to be relatively easy to learn. You can do it in 5 minutes to get to know all its rules but you will need a lifetime to master the play.
Like Chess or Bridge, Poker requires a great planning, bluffing, convincing your opponents to make a move that you want them to make. These are strategies.
A piece of advice concerning your bankroll
If you are a good player and you can manage your bankroll well, it is almost impossible to beat you. Every person who wants to turn this into a source of income must know this. It is good to treat your bankroll as an investment without which it is impossible to get any profits.
Here are a few rules that need to be followed:

1.Never play when you can't afford to play. This will never make you focus properly on the game and will never let you take a risk.
 
2.Play at the table where bets are quite comfortable for your wallet and you will not lose it all.
3. If you are playing Limit, you should have bankroll that is at least 300*BB.
4. If you are playing well and you like it, stay a bit longer, even if you are currently losing.
5. If you don't like your play, leave the table, even if you're winning.
6.Never play on tilt. When you feel that tilt is coming, stop playing before it's too late ;)
7. If you've lost too much, play smaller bets.
8.Have a log. Write the time you spent playing. Put down the amount you have lost or won.
9. Play only when you're relaxed and motivated.
---
| | |
| --- | --- |
| | GAMBLING: RULES, STRATEGY, SYSTEMS, CASINOS  |
| | |
| --- | --- |
| | LINKS TO OTHER GAMBLING SITES  |
---
Are You Ready To Play at Super Online Casino.com Now?
Click Below To Start Game

Or Choose The Other Game You Wish To Play

TABLE GAMES | SLOTS | VIDEO POKER | SPECIALITY GAMES | PROGRESSIVES